A feel for fabric
Everything we do, we do with passion and curiosity. A passion for new materials and innovations. Endless curiosity for colours and patterns. This timeless approach has made Lauritzon what it is today: a century-old family business with a feel for fabric.
About us
Fabrics tell our stories. They evoke familiar things, places and people. They set the stage for meaningful moments to come. At Lauritzon we are dedicated to telling stories through fabrics – creating spaces that feel like the lives we live.
Here we will tell you our story, values and who we are today.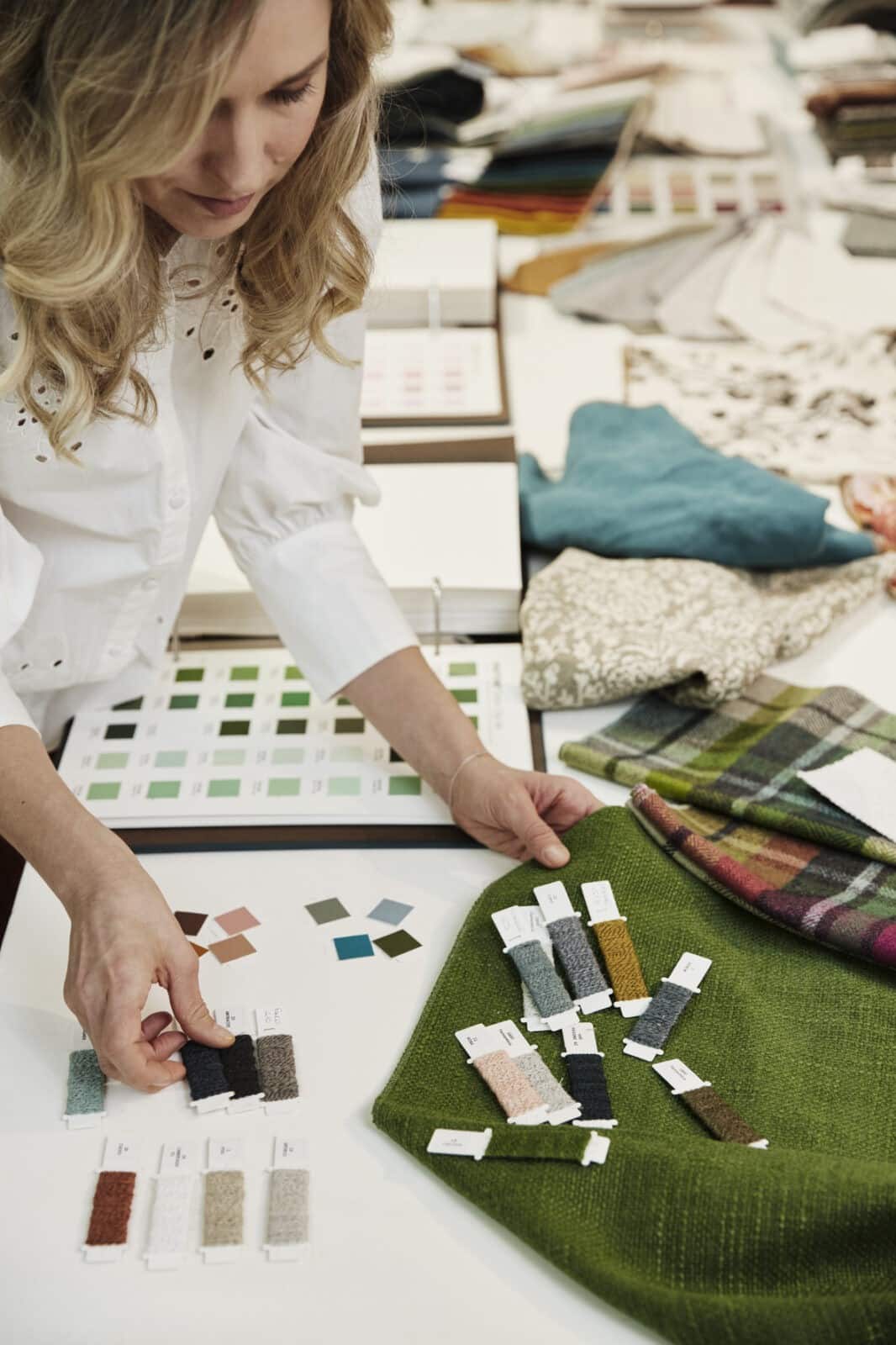 The Lauritzon family
Lauritzon is a family company, run by the fourth generation today. What makes us a good team is that we know each other well, we have fun together and all have a feel for fabric and beauty.
Our story
As a century-old family business, our roots run deep. Generations after generations have passed down valuable knowledge, which has turned into our unparalleled expertise.
What we do
We are a century old Scandinavian family business located in Helsinki, established in Stockholm in the beginning of the 20th century. We have a long tradition and know-how of fabrics and interior design and today we design our own collection.
Our values
Our core values shape who we are and how we run our company. As a family business, our generational knowledge and expertise is a fundamental part of our company, as well as curiosity.
Sustainability
Sustainability is an important value in our operations. By offering fabrics and materials that pass our criteria as durable as well as responsible, we assist our customers in making an ecological decision.
Our labels
We try to make living as easy as possible with beautiful, durable and eco-friendly upholstery and interior fabrics that are easy to clean and take care of. Yes, you can have it all!